National Society of Black Engineers
2011 American Web Design Award Winner - Website Redesign with Kentico CMS & IMPak AMS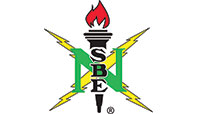 Background: 
The National Society of Black Engineers (NSBE) is a premier organization serving blacks in engineering and technology. With more than 30,000 members around the world, NSBE is one of the largest student-governed organizations based in the United States.
CMS & AMS Implementation & Integration
CMS Implementation
Help Desk Support
Hosting
Information Architecture
Requirements Gathering
SEO
Visual Design
.NET
ISSI's IMPak AMS
Kentico CMS
Challenges:
NSBE was looking for a new website that would provide:
Upgraded architecture, improved functionality, and an improved visual design that spoke to its members;
A seamless integration with the IMPak association management system (AMS);
An easier way for its staff to manage, maintain, and update content; and
The ability to easily create minisites that would successfully promote its brand identity for its multiple events, such as the Annual Convention.
Goal:
NSBE needed a partner to collaborate with its team to build a website that would meet modern website standards, and most importantly, better serve and communicate with its members and other stakeholders.
Solutions:
In 2010, ATS and NSBE worked together to:
Conduct a full discovery process to formulate a successful website and content strategy, which fully addressed NSBE's technical, visual requirements, and user expectations;
Implement the Kentico content management system (CMS), as it met NSBE's requirements right "out of the box" and was particularly intuitive for NSBE's staff to update and maintain; and
Integrate the IMPak association management system (AMS) with the Kentico CMS, providing seamless, simplified online experience for NSBE members.

Results:
The NSBE's website was named among the 2011 American Web Design Award winners. The 2010 web redesign brought NSBE:
A visually-appealing and user-centric website;
Seamless integration between the CMS and AMS for enhanced member engagement and management; and
A user-friendly CMS for NSBE's staff to update content efficiently and easily.
Working with ATS is a breath of fresh air. ATS takes our information security concerns seriously and advises us how to avoid potential pitfalls with both hardware and software. We are beyond thrilled with ATS and only wish we had selected them a year earlier.
ATS has been our trusted partner in recent upgrades we have made to our IT infrastructure and cyber security. Their account management, project management, and technical teams have all provided top-notch service, guiding us to make informed decisions, managing timelines for multiple projects, and most of all, listening to our needs and making recommendations based on our unique work environment. During the transitions, they have kept us operating smoothly and provided quick and helpful support through their Help Desk.
I just wanted to take a moment to reach out and thank you for the excellent service you and your team have provided with the hosted SEIM solution. AlienVault is great, but the real value comes from your partnership. The appliance would not do nearly as much for us without your monitoring and consulting services. You have always been on top of things and there for us whenever there is an incident. I feel confident in that our network is secure and I am able to report that our board and clients with full assurance.