National Society of Black Engineers
2011 American Web Design Award Winner - Website Redesign with Kentico CMS & IMPak AMS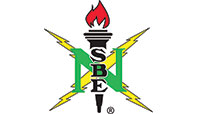 Background: 
The National Society of Black Engineers (NSBE) is a premier organization serving blacks in engineering and technology. With more than 30,000 members around the world, NSBE is one of the largest student-governed organizations based in the United States.
CMS & AMS Implementation & Integration
CMS Implementation
Help Desk Support
Hosting
Information Architecture
Requirements Gathering
SEO
Visual Design
.NET
ISSI's IMPak AMS
Kentico CMS
Challenges:
NSBE was looking for a new website that would provide:
Upgraded architecture, improved functionality, and an improved visual design that spoke to its members;
A seamless integration with the IMPak association management system (AMS);
An easier way for its staff to manage, maintain, and update content; and
The ability to easily create minisites that would successfully promote its brand identity for its multiple events, such as the Annual Convention.
Goal:
NSBE needed a partner to collaborate with its team to build a website that would meet modern website standards, and most importantly, better serve and communicate with its members and other stakeholders.
Solutions:
In 2010, ATS and NSBE worked together to:
Conduct a full discovery process to formulate a successful website and content strategy, which fully addressed NSBE's technical, visual requirements, and user expectations;
Implement the Kentico content management system (CMS), as it met NSBE's requirements right "out of the box" and was particularly intuitive for NSBE's staff to update and maintain; and
Integrate the IMPak association management system (AMS) with the Kentico CMS, providing seamless, simplified online experience for NSBE members.

Results:
The NSBE's website was named among the 2011 American Web Design Award winners. The 2010 web redesign brought NSBE:
A visually-appealing and user-centric website;
Seamless integration between the CMS and AMS for enhanced member engagement and management; and
A user-friendly CMS for NSBE's staff to update content efficiently and easily.