Why Service Organization Control 2 (SOC 2) Matters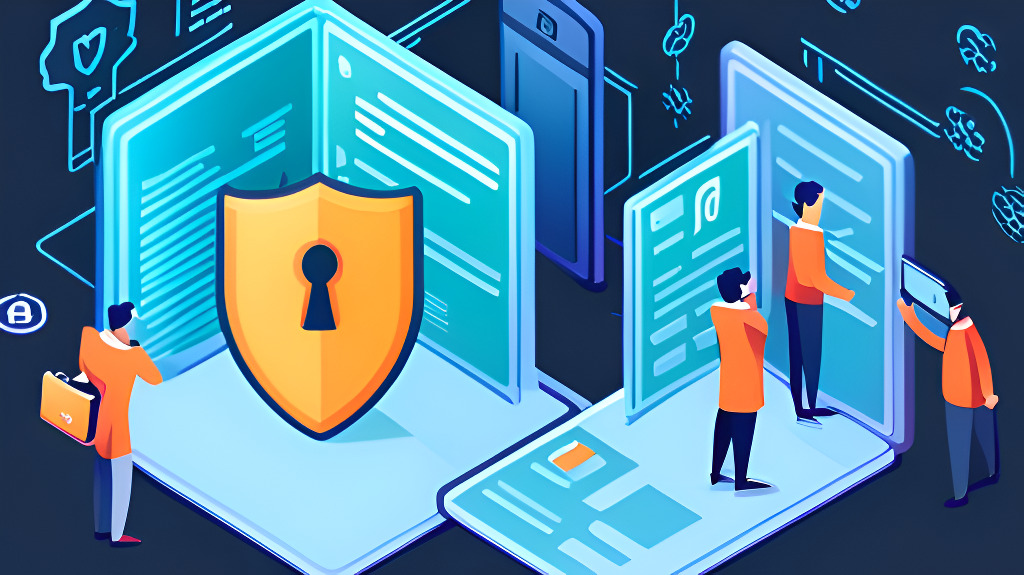 Data Security Starts with Your IT
The vast amount of digital information and the speed at which it can be shared have raised new challenges for keeping an organization's data secure and private. To ensure that third parties that interface with your business, such as IT service providers handling your company's data, adhere to stringent privacy and security measures, SOC 2 compliance becomes essential.  
The SOC 2 auditing process reinforces operational procedures that strengthen internal processes regarding data security, availability, processing integrity, confidentiality, and privacy controls. This complex process sets in place criteria that superiorly position a service provider to handle data responsibly and securely.  
American Technology Services (ATS) offers reliable and secure solutions that meet the stringent standards of SOC 2, allowing our clients to focus on their core business with peace of mind about their data safety. 
As a SOC 2 compliant managed service provider (MSP) and managed security service provider (MSSP), American Technology Services is a trusted partner for navigating the complex realms of data management and protection, assuring that client data will be handled with integrity. 
What is SOC 2?
Service Organization Control 2 (SOC 2) is an auditing procedure and philosophical framework developed by the American Institute of Certified Public Accountants (AICPA) to ensure that service providers securely manage data to protect the interests and privacy of their clients. A SOC 2 report focuses on a business's non-financial reporting controls as they relate to the security, availability, processing integrity, confidentiality, and privacy of a system. 
SOC 2 is not simply a set of rules; it's a philosophy that underscores the importance of healthy data management practices. By setting clear benchmarks for data handling, SOC 2 forces businesses to rethink and reimagine their approach to data management. Beyond being a form of compliance, SOC 2 represents a commitment to treating data with the care and respect it deserves, fostering trust and credibility with clients. 
Who Needs SOC 2 Compliance?
Beyond the industries mentioned, any organization that deals with sensitive customer data in any capacity needs to consider SOC 2 compliance. This includes traditional businesses undergoing digital transformations and start-ups dealing with customer data. Moreover, in an era of increasing regulatory oversight, demonstrating SOC 2 compliance can serve as a competitive advantage, illustrating your company's commitment to data protection and customer privacy. 
Any organization that stores, processes, or transmits customer data should consider SOC 2 compliance. This includes: 
SaaS providers

 

Cloud service providers

 

Data centers

 

MSPs and MSSPs

 

Financial institutions

 

Health care providers

 
Essentially, if your business holds sensitive client data, especially Personally Identifiable Information (PII), Protected Health Information (PHI), or cardholder data, SOC 2 compliance is crucial. 
The Trust Services Criteria
SOC 2 compliance is achieved by meeting the five Trust Services Criteria. These prove an organization's internal controls assure: 
Security:

The system is protected against unauthorized access.

 

Availability:

The system is available for operation and use as committed or agreed.

Processing Integrity:

System processing is complete, accurate, timely, and authorized.

 

Confidentiality:

Information designated as confidential is protected as such.

 

Privacy:

Personal information is collected, used, retained, disclosed, and disposed of in conformity with the entity's commitments and system requirements.

 
These five pillars of SOC 2 don't just define an organization's data handling capability but also shape its data management philosophy. Each criterion represents a promise to stakeholders and customers, a pledge of dedication towards maintaining the highest standards of data protection. They are not mere checkboxes for an audit but guiding principles for maintaining an ethical and robust data management system. 
The Priority of SOC 2 Compliance
SOC 2 compliance is not merely a regulatory requirement, but a business imperative. It's a priority because: 
It demonstrates a company's commitment to data security and privacy.

 

It gives customers and partners confidence in your organization's data management practices.

 

It mitigates the risk of data breaches, which can result in financial loss and damage to reputation.

 

It may be a requirement for certain contracts or business engagements.

 
Making SOC 2 compliance a priority ensures not only regulatory alignment but also business resilience in the face of potential data threats. It's a proactive approach to data management that signals to stakeholders and customers that your organization is committed to data safety. Furthermore, the process of achieving SOC 2 compliance forces organizations to scrutinize their data management practices, often leading to operational improvements and efficiencies. 
SOC 2 Compliance and the Role of MSPs, MSSPs, and Cloud Vendors
MSPs, MSSPs, and cloud vendors play a crucial role in the data lifecycle, making SOC 2 compliance indispensable for these service providers. It ensures they: 
Have robust data protection controls in place.

 

Can securely manage and safeguard customer data.

 

Are in a position to demonstrate their commitment to data security, increasing customer trust and loyalty.

 
In the interconnected digital ecosystem, MSPs, MSSPs, and cloud vendors are often custodians of vast amounts of customer data. As such, their commitment to SOC 2 compliance can significantly influence an organization's overall data security posture. SOC 2 compliance becomes not just a certificate to showcase, but a testament to their dedication to ensuring their services and solutions are built around the highest standards of data protection. 
Why Partner with ATS?
ATS doesn't just provide a service; we build partnerships based on trust and reliability. Our SOC 2 compliance is not just a badge we wear but a philosophy we live by. We see it as a commitment to our clients that we will not only protect their data but also align with the highest standards of data management and security. We don't just meet SOC 2 standards, we strive to exceed them, constantly revising and improving our practices to provide the best possible service to our clients. 
As a SOC 2 compliant technology partner, ATS ensures: 
Our services meet the rigorous security, privacy, and availability standards outlined by the AICPA.

 

Our customers' sensitive data is adequately protected.

 

Our internal controls are regularly audited and updated to ensure compliance and enhanced security.

 
At ATS, we prioritize your data's security and confidentiality, so you can focus on your business's core competencies. Partner with ATS and leverage our SOC 2 compliance to boost your organization's data security and customer trust. 
Conclusion
In an era where data is the new oil, SOC 2 compliance is no longer optional, but a necessity for businesses handling customer data. Collaborating with a SOC 2 compliant MSP/MSSP like ATS safeguards your data, improves your business's credibility, and strengthens your customer relationships. Trust ATS, and trust in SOC 2 compliance, to secure your business's future. 
Embracing SOC 2 compliance is a step towards a safer, more secure digital future. It's about more than checking boxes; it's about adopting a data-centric approach that prioritizes customer trust and security above all else. Working with a SOC 2 compliant partner like ATS ensures your business aligns with these standards, driving not just data security but also enhancing customer trust, credibility, and ultimately, success in a data-driven world.