Why Your Credit Union Needs a Long-Term IT Plan & Budget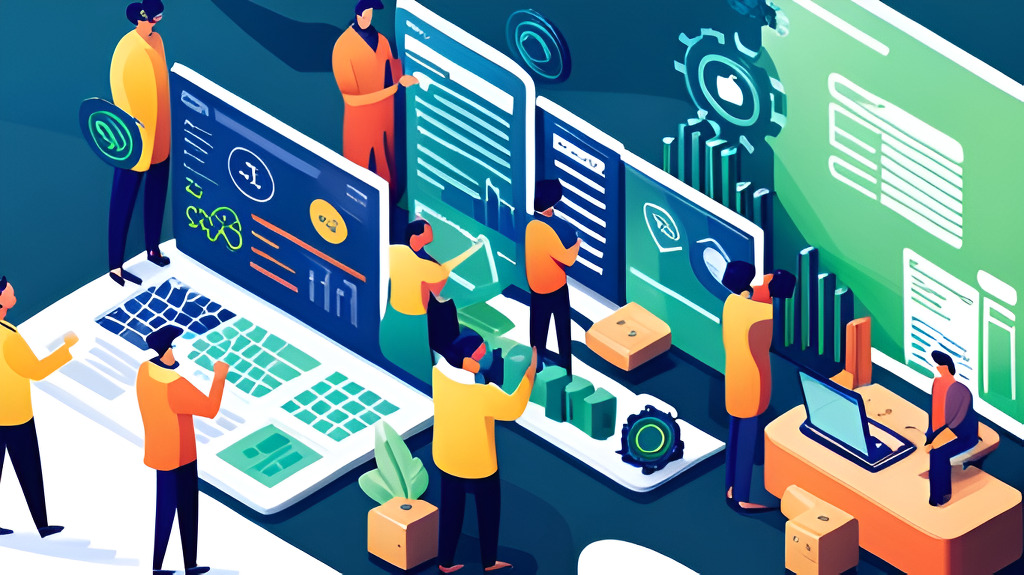 Long-term planning with built-in adaptability is a must for any successful institution. For credit unions, this includes strategic foresight and healthy budgeting for your IT needs. In the past few decades, finance-catering technology has advanced from a commercial luxury into a pillar of operations. As a result, a well-crafted, long-term IT plan and budget are not just beneficial; they're vital.  
When considering short-term goals and accounting for benchmarks of future success, it makes sense for credit unions to develop strategic IT plans that align with their growth objectives, optimize performance, and maximize value. 
Understanding the Value of a Long-Term IT Strategy
Investing in a long-term IT strategy is the first step toward driving digital transformation in your credit union. It serves as a roadmap that guides your technology decisions, aligns with your business goals, and provides a foundation for growth.
Having a comprehensive IT strategy mitigates the risk of adopting temporary solutions that may prove costly in the long run. It helps credit unions anticipate future technological needs and plan accordingly.

 

It enables alignment between your IT and business goals, ensuring that each investment in technology supports your broader objectives, from enhancing member services to improving operational efficiency.

 

Proactive planning helps credit unions prepare for future challenges. These could be regulatory changes, cybersecurity threats, or evolving member expectations regarding digital services.

 
The Role of Long-Term IT Strategy in Risk Management
Beyond facilitating growth, a long-term IT strategy is pivotal in managing potential risks. 
A future-oriented strategy helps you stay ahead of the curve regarding regulatory compliance. A strategic IT plan prepares your Credit Union for seamless adaptation as guidelines evolve.

 

It forms the basis of robust cybersecurity measures. By anticipating future threats and adopting innovative security solutions, Credit Unions can prevent breaches and protect their members' sensitive information.

 

A long-term IT strategy also ensures continuity and recovery. It plans for potential disasters, ensuring your Credit Union can recover quickly and effectively, minimizing disruption to your members.

 
The Necessity of a Detailed IT Budget
An in-depth, well-planned IT budget is a critical companion to your long-term strategy. It provides the financial groundwork that ensures your strategic IT goals are achievable. 
A comprehensive IT budget provides a clear view of your expected IT expenditures. This transparency helps manage costs effectively, avoid overspending, and allocate funds where needed most.

 

Strategic budgeting allows for smart investments in technology. These include essential tasks like network infrastructure assessments, server room reconstruction or a planned cloud migration, and software upgrades.

 

An IT budget also ensures that you're prepared for unforeseen expenses. It provides a safety net for your credit union, securing operations and member services even in unexpected circumstances.

 
Effective IT Budgeting for Future-Proofing Operations
A well-designed IT budget isn't just about managing expenses; it's also about future-proofing your credit union. 
By setting aside funds for new technological developments, your credit union can stay at the forefront of the financial industry, delivering cutting-edge digital services to its members.

 

A forward-looking IT budget ensures the regular updating and maintenance of your technology infrastructure, preventing downtime and ensuring seamless operations.

 

Proper budgeting provides the means for continuous education and training of your staff. As technology evolves, your team stays up-to-date, capable of leveraging new tools and services effectively.

 
Partnering with ATS for IT Strategy and Budgeting
ATS provides credit unions with expert technology strategy consulting, making long-term IT planning more straightforward and more effective. 
ATS's experts work in close collaboration with your team. We help fine-tune your long-term IT strategy, ensuring it supports your unique needs and goals.

 

ATS supports crucial tasks such as IT project scoping and IT audit preparation. Our knowledge and experience make these often-daunting tasks more manageable and less time-consuming.

 

Our managed services provide a cost-effective way to achieve your IT goals. ATS can collaborate with your existing IT staff, supplementing their efforts and providing specialized skills where necessary.
ATS's Role in Technology Implementation and Compliance
Alongside strategic planning and budgeting, ATS provides a host of other services to ensure your credit union's IT operations are robust and compliant.
We conduct network infrastructure assessments to provide a detailed overview of your current network and suggest improvements to enhance performance and security.

Our experts guide you through the process of migrating to cloud platforms like Microsoft Azure and Office 365. We do this in accordance with the NCUA guidelines and other regulatory requirements, ensuring your move to the cloud is secure and compliant.

ATS offers managed hosting solutions designed for high availability. This ensures your website, databases, critical applications, and file servers are accessible when your members need them, enhancing their experience and your reputation.

 
A strategic long-term IT plan and a detailed IT budget are not just optional; they're fundamental for any credit union that aims to stay competitive, secure, and compliant.  
By partnering with ATS, your credit union can leverage our expertise and suite of services to navigate your IT journey confidently. With our support, you can focus on what matters most – delivering exceptional services to your members.