Risk Management for Credit Unions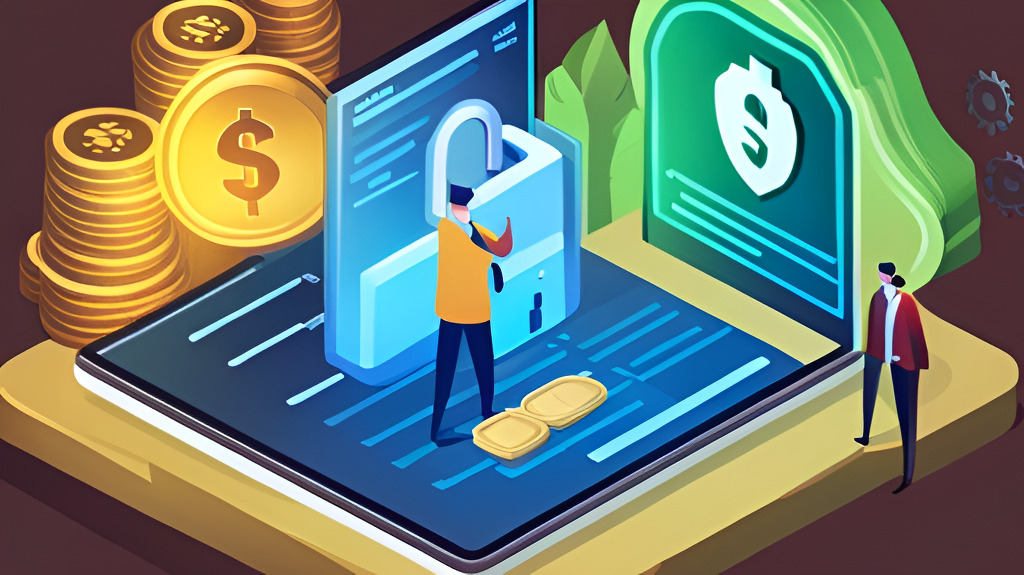 A Managed IT Services Perspective
Cyber threats are increasing, causing risk management to become a top priority for credit unions. But how can credit unions effectively mitigate these risks?
Risk management has become a high-stakes concern. With sensitive financial data at stake, it is crucial to fortify digital infrastructures against potential breaches.
This article provides an in-depth perspective on how managed IT services can effectively enhance risk management protocols for credit unions, ensuring optimal security and operational efficiency.
Understanding the Threat Landscape
The cyber landscape is fraught with dangers, and keeping ahead of emerging threats is no small task. Here, we dive into the types of threats that credit unions face and highlight how managed IT services can help you stay one step ahead.
Firstly, understanding the threat landscape is vital. Cybercriminals are becoming more sophisticated, utilizing advanced tactics such as ransomware, phishing attacks, and data breaches to exploit vulnerabilities in IT systems.
Here's why risk management through managed IT services becomes indispensable:
Proactive Threat Identification: Managed IT services continually monitor your network for anomalies, identifying potential threats before they can cause substantial damage.
Expertise: With years of experience and industry knowledge, managed IT services providers can offer insights into potential threats specific to credit unions.
Resource Management: Outsourcing IT security can help credit unions focus on their core business areas, leaving the complicated task of managing cyber risks to the experts.
Managed IT Services for Comprehensive Risk Management
Risk management is a multi-faceted process, and having a solid IT infrastructure in place is a critical component. Choosing an experienced managed IT service provider (MSP) can help credit unions effectively navigate their risk management processes, covering everything from network assessments to cybersecurity training.
Managed IT service providers offer a range of solutions tailored to meet the specific needs of credit unions.
Here's how they help you navigate the maze of risk management:
Regular Network Assessments: Regular network audits help identify vulnerabilities and develop a proactive approach to mitigate them.
Backup and Disaster Recovery: A robust backup and disaster recovery plan ensures business continuity, even in the face of catastrophic data loss.
Cybersecurity Training: Employee errors often lead to security breaches. Managed IT services provide cybersecurity awareness training to ensure all staff understands how to identify and avoid potential threats.
24/7 Monitoring and Support: With round-the-clock monitoring, managed IT service providers can detect and address potential threats in real-time, minimizing downtime and potential revenue loss.
Seizing Opportunities with Managed IT Services
Managed IT services aren't just about mitigating risks – they can also offer opportunities for growth and improvement. The potential benefits and opportunities that a managed IT system can bring to your credit union go beyond return on investment.
Not only can managed IT services help you navigate risks, but they can also unlock opportunities for credit unions.
With digital transformation at the forefront of banking, advanced IT support can give you a competitive edge:
Improved Efficiency: Optimized IT infrastructure leads to improved operational efficiency.
Cost-Effective: Outsourcing IT services can often be more cost-effective than maintaining an in-house team.
Regulatory Compliance: An MSP with decades of financial IT experience can ensure you stay on top of evolving regulations and compliance standards in the financial sector.
As we dive into a digital era where cybersecurity threats are an ever-present risk, it is imperative for credit unions to stay ahead of the curve. Risk management for credit unions goes hand in hand with robust IT strategies.
At American Technology Services, we're committed to helping you navigate the complexities of risk management, ensuring you're not just protected, but poised for growth in a digitally driven era.