The Impact of Managed IT Services on Credit Union Daily Operations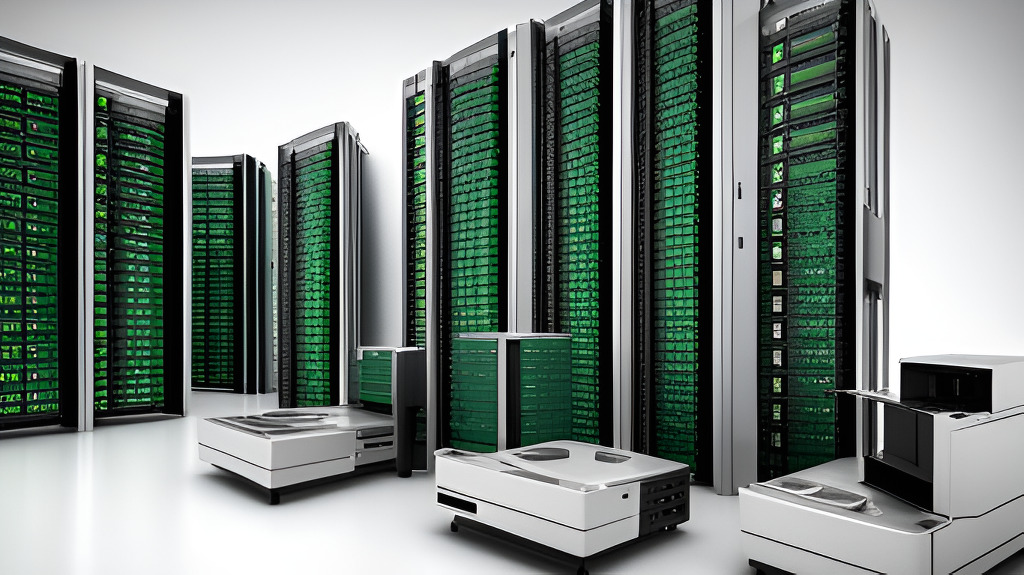 Credit unions must recognize the complexity and importance of IT infrastructure. Security concerns, regulatory compliance, data management, and service delivery requirements necessitate an efficient, reliable, and secure IT system. To this end, professionally managed IT services have emerged as an indispensable tool that can significantly improve daily operations and strategic initiatives.
Unveiling the Potential of Managed IT Services
Adopting a technology partner that provides managed IT services allows credit unions to transform their technology management approach into a strategic, forward-thinking endeavor. Rather than a cost center, IT becomes an enabler of efficiency, productivity, and member satisfaction.
The value proposition is evident: improved operations, enhanced security, lower costs, and peace of mind.
For credit unions, this relevance is amplified by their need to compete effectively in an increasingly digitized marketplace, all while ensuring the highest level of member service and trust.
Safeguarding Credit Union Interests with Managed Security
ATS's managed security services offer a dual value proposition.
Firstly, we offer comprehensive security protection, mitigating risks and minimizing the potential impact of threats.
Secondly, our security services help maintain the trust of your members, a critical asset in any credit union's operation.
The relevance of this offering is pronounced considering the escalating landscape of cyber threats and the stringent regulatory environment that credit unions navigate.
Cybersecurity is a top priority for credit unions. The consequences of data breaches can be catastrophic, not just in terms of monetary loss but also in terms of eroded customer trust and regulatory scrutiny.
ATS provides comprehensive Managed Security Services, including:
Threat monitoring and incident response
Comprehensive security audits
Regulatory compliance assistance
By partnering with ATS, credit unions can secure their infrastructure and protect their member's sensitive data, allowing them to focus on their core operations.
Streamlining Operations with Managed IT
The ability to ensure the seamless, uninterrupted operation of technology infrastructure represents a significant value proposition when choosing a provider of managed IT services.
Improved efficiency and uptime translate directly into better member experiences, increased productivity, and healthier bottom lines.
For credit unions, the importance of reliable and efficient IT operations is self-evident, given their technology-dependent workflows, member service processes, and the need for prompt, reliable transactions.
The daily operations of a credit union require a reliable and efficient IT infrastructure. Downtime, system errors, or slow processing can frustrate members, inhibit internal workflows, and hinder overall performance.
ATS's managed IT services ensure:
Round-the-clock system monitoring and maintenance
Proactive problem resolution
Optimized system performance
Regular updates and upgrades
Catalyzing Innovation with Managed Cloud Services
Employing managed cloud services provides a significant value proposition regarding cost efficiency, scalability, and innovation.
The shift to the cloud enables credit unions to access powerful resources without the associated capital expenses, and the inherent scalability supports growth and expansion.
This offering is particularly pertinent for credit unions as they strive to stay ahead in an increasingly digital financial landscape, offering innovative solutions to meet the demands of their members and key stakeholders.
Credit unions must continuously innovate and adapt to the changing technological landscape to stay competitive. Cloud computing plays a pivotal role in this pursuit.
ATS's Managed Cloud Services offer:
Seamless cloud migration
Robust data backup and recovery systems
Scalable resources to support growth
Integration of applications and systems
By leveraging ATS's cloud services, credit unions can enjoy operational flexibility, cost-effectiveness, and business continuity.
The Value Proposition of American Technology Services
The significant value of partnering with ATS is found in our approach. We are more than a managed IT service provider; we are technology partners who invest time in understanding your unique operational needs and objectives.
We don't just provide services; we draw upon a wealth of experience when building solutions for our credit union clients. This partnership model is invaluable, ensuring they have a trusted, reliable partner to guide them in leveraging technology to achieve their strategic goals.
We work closely with our clients to understand their unique needs, align our services with their objectives, and deliver customized, strategic IT solutions.
By choosing ATS, credit unions are assured of the following:
Expert technical support
Tailored IT solutions
Secure, reliable operations
Innovation and growth enablement
ATS – Your Trusted Partner in IT Management
The value of ATS is proven in our commitment to transforming your operations, securing your infrastructure, and supporting your growth.
Our goal is to enable you to provide your members with superior service. As member expectations rise and the technology landscape continues evolving, a dedicated, expert partner in navigating these changes is essential.
The impact of utilizing an industry-trusted managed IT service provider on the daily operations of credit unions is profound. From enhancing security to streamlining operations and fostering innovation, these services transform how credit unions operate, serve their members, and grow their business.
With American Technology Services as your managed IT service provider, you can take your credit union's operations to the next level.