The Top 5 Priorities When Planning a Cybersecurity Strategy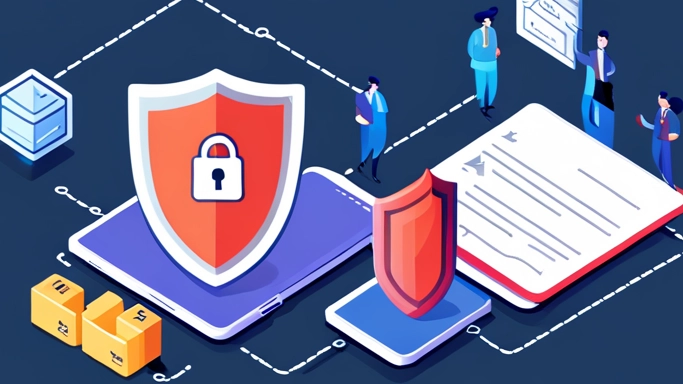 As cyber threats continue to evolve and become more sophisticated, businesses must take proactive steps to protect their networks and data. A comprehensive cybersecurity strategy is essential to protect against cyber-attacks and minimize the impact of a data breach. In this blog post, we'll discuss the top 5 priorities when planning a cybersecurity strategy.
1. Identify and Protect Critical Assets
The first step in planning a cybersecurity strategy is to identify and protect critical assets. This includes identifying the sensitive data and systems that, if compromised, could have a significant impact on the business. Once these assets have been identified, it's important to implement the necessary controls to protect them from cyber threats.
2. Implement Robust Security Controls
Implementing robust security controls, such as firewalls, intrusion detection, prevention systems, and encryption, is essential to protect against cyber-attacks. These controls can help to block unauthorized access to your network and systems and can be configured to block specific types of traffic.
3. Develop an Incident Response Plan
A comprehensive incident response plan is essential to minimize the impact of a cyber-attack. This includes having a plan of action in the event of an incident, such as how to contain the attack, how to restore systems, and how to communicate with stakeholders.
4. Regularly Test and Monitor the Network
Regularly testing and monitoring the network can help to detect and respond to cyber threats promptly. This includes monitoring for unusual traffic, suspicious user activity, and potential malware. It's also important to conduct regular penetration testing to identify vulnerabilities that need to be addressed.
5. Train Employees on Security Best Practices
Employee education is a critical component of any cybersecurity strategy. By providing regular security awareness training, you can help employees understand the importance of security and how to identify and respond to potential threats.
Conclusion: Protecting Your Business Through a Comprehensive Cybersecurity Strategy
In conclusion, a comprehensive cybersecurity strategy is essential to protect against cyber-attacks and minimize the impact of a data breach. By identifying and protecting critical assets, implementing robust security controls, developing an incident response plan, regularly testing and monitoring the network, and training employees on security best practices, businesses can significantly reduce their risk of a cyber-attack. Additionally, it is important to stay informed about the latest cyber threats and best practices to protect your business from cyber-attacks. American Technology Services can provide you with the necessary tools and expertise to develop a comprehensive cybersecurity strategy that fits your business needs. As cybercrime continues to evolve, it is crucial to stay vigilant and prioritize cybersecurity to protect your business, your customers, and your reputation.