American Academy of Physician Assistants
Private Cloud, Virtualization, IT Outsourcing, & Strategic IT Planning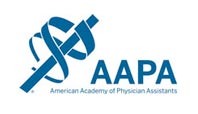 Background: 
Founded in 1968, the American Academy of Physician Assistants (AAPA) is the national professional society for physician assistants. With more than 100,000 certified physician assistant members, AAPA advocates and educates on behalf of the profession and the patients whom physician assistants serve.
Challenges:
A mid-size association with aging equipment, AAPA needed:
An office relocation that would require major upgrades to its IT infrastructure;
Virtualization of its critical systems; and
An IT partner who would assist it in day-to-day IT operations, augment internal IT staff, and advise on long-term strategic IT planning.
AMS Implementation & Hosting
Business Continuity, Backup & Disaster Recovery Planning
Emergency Support
IT Management & Budget Planning
IT Strategy
Network Management
Remote Monitoring
ASI's iMIS AMS
ATS Private Cloud
Goal:
AAPA needed an upgrade to its IT infrastructure to reduce costs and operate more effectively.
Solutions:
ATS worked with AAPA to:
Provide redundant virtual private servers in ATS' secure private cloud for central administration and simplified access to AAPA's iMIS association management system (AMS);
Eliminate AAPA's need to replace the aging equipment by completing the virtualization of its business systems in ATS' private cloud; and
Plan and execute server consolidation and network redesign projects.
Results:
The implementation of the projects above brought AAPA:
Easy, centralized administration of virtual private servers;
Simplified and seamless access to the iMIS AMS anytime, anywhere;
Reduced IT costs by eliminating the need for physical equipment replacement and maintenance;
Enhanced network effectiveness and efficiency.
ATS continues working with AAPA to offer strategic IT advice, support its network infrastructure, and implement various network improvement and optimization projects.