Making the Shift to Microsoft Azure for Credit Unions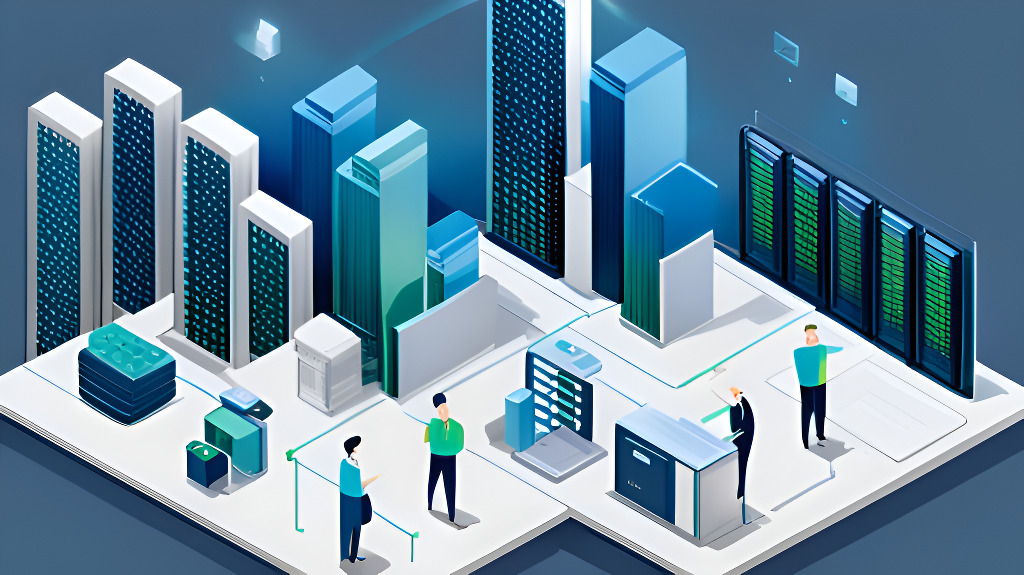 Microsoft Azure represents an opportunity for credit unions to transform and remain digitally competitive in operations and offerings. As financial institutions put emphasis on excellence in member service, credit unions need solutions that enhance member experiences while optimizing operational efficiency.
Azure's cloud infrastructure allows for rapid deployment of new services, meeting members' expectations for speed and convenience. The scalability it provides ensures that your digital capabilities can grow with it as your credit union grows without significant new capital expenditures.
Azure's security features are designed to protect the highly sensitive financial data credit unions handle, ensuring trust and confidence are maintained.
Credit unions face pressure to innovate, upgrade, and enhance their technological capacities in the increasingly digitalized financial landscape. Microsoft Azure, a cutting-edge cloud-based solution, has become vital in this transformation.
With American Technology Services (ATS), your credit union can make this transition smoothly, securely, and cost-effectively.
Why Azure?
Microsoft Azure boasts an extensive range of features that meet the unique demands of credit unions:
Scalability:

Azure's cloud-based nature allows seamless scalability in response to your growing member needs.

Security

: Given the sensitivity of financial data, Azure's top-notch security features ensure your member information is safe and compliant with regulatory standards.

Innovation

: Azure supports advanced technologies, such as AI and machine learning, that can facilitate predictive analytics and personalized member services.
Why ATS for your Azure Implementation?
ATS brings substantial value to your Azure implementation through our dual roles as a Managed Services Provider (MSP) and Managed Security Services Provider (MSSP).
These roles make ATS an indispensable partner for credit unions as we handle the complexity of Azure implementation, leaving you free to focus on your core mission – serving your members.
The cloud expertise we bring to the table will help you get the most out of Azure's functionality. Choosing ATS as your managed service provider allows for proactive issue resolution, reducing downtime and ensuring the smooth operation of your services. The additional layer of security we offer through our managed security services protects your member data, reinforcing your reputation as a trustworthy institution.
As a proven technology partner for credit unions, ATS provides unparalleled expertise and guidance for your Azure transition:
Expertise

: ATS' team of certified Azure professionals will help design and implement a cloud strategy tailored to your specific requirements.

Managed Services

: Our comprehensive managed services provide 24/7 monitoring and support, reducing the burden on your internal IT team.
Security

: As an MSSP, ATS enhances Azure's inherent security with robust protocols and real-time threat monitoring to safeguard your data further.
Transforming Credit Union Operations with Azure and ATS
The value of Azure capabilities provides credit unions an opportunity to drive growth and enhance member service. Azure's cost efficiency and trusted reputation, coupled with the expert support from ATS, allow you to invest more of your resources in member-focused initiatives.
The digital enhancements Azure enables can lead to increased satisfaction and loyalty. Moreover, the operational agility offered by Azure, amplified by ATS's expert support, empowers credit unions to react swiftly to changes, seizing new opportunities and navigating challenges effectively.
Making the shift to Azure with ATS allows credit unions to transform their operations on multiple levels:
Cost Efficiency

: Azure eliminates the need for expensive on-site infrastructure, reducing overall IT costs. ATS maximizes this efficiency by optimizing your Azure environment to suit your needs.

Member Experience

: Azure's advanced capabilities support enhanced digital services for your members. ATS ensures these features are integrated and functioning optimally.

Operational Agility

: Azure's scalability and ATS' expert support help your credit union respond quickly to changing market dynamics and member needs.
The relevance of Azure to credit unions is seen as the future of financial services is realized as increasingly digital and cloud-based. As member expectations for digital services grow, credit unions must adapt to stay competitive.
The shift to the cloud allows credit unions to make this adaptation confidently and effectively. The result is a modern, responsive credit union that meets its members' needs while maintaining security and cost efficiency – a credit union equipped for the future.
Making the shift to cloud computing capabilities represents a significant leap forward. With ATS as your partner, you can navigate this transition confidently, reaping the full benefits of cloud-based innovation while mitigating the associated challenges.
ATS is your trusted partner for secure, efficient, and effective Azure implementation.