Aerospace Medical Association
2013 Silver Davey Award Winner - Website Redesign with Kentico CMS & IMPak AMS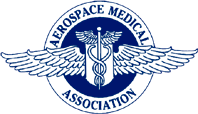 Background: 
As the largest professional society in aviation, space, and environmental medicine, the Aerospace Medical Association (AsMA) provides a forum for experts, such as medicine specialists, flight nurses, psychologists, etc., to share knowledge and research.
CMS & AMS Implementation & Integration
CMS Implementation
Help Desk Support
Information Architecture
Managed Private Cloud Hosting
Requirements Gathering
SEO
Visual Design
.NET
ISSI's IMPak AMS
Kentico CMS
Challenges:
To fully accommodate its large number of members and staff, both in the U.S. and abroad, AsMA needed:
A more appealing, user-friendly website that would be seamlessly integrated with its association management system (AMS)
A reliable hosting vendor to host the website and its back-end systems.
The new website to promote the organization's value as well as assist its users with membership registration, communications, and searches.
Goal:
AsMA needed a web design & development partner to help enhance its website's look, responsiveness, and interactivity with its worldwide members. Comprehensive integration with its IMPak AMS was also critical to the new website's success.
Solutions:
ATS collaborated closely with AsMA to:
Create a custom hosting environment for AsMA's IMPak AMS by migrating the production database and website to a secure virtual private server (VPS) in ATS' managed private cloud infrastructure;
Conduct a thorough discovery process to develop a compelling new visual design and information architecture for the website;
Implement the Kentico content management system (CMS) that allows for editor-friendly features and multiple content contributors from AsMA's staff and management; and
Integrate AsMA's IMPak AMS with the new website and enable the single-sign-on (SSO) feature for a seamless, centralized member access.
Results: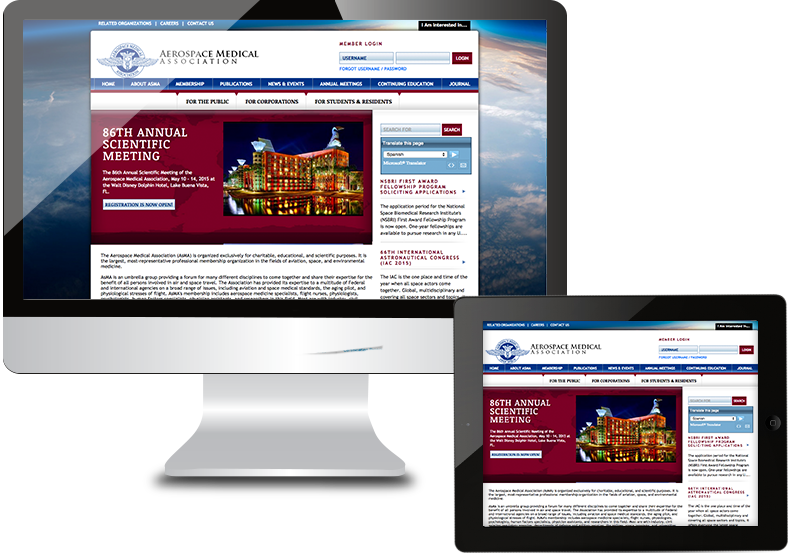 In 2013, AsMA's redesigned website was named a Silver Davey Award winner. The website brought:
A visually stunning and fully functional website that effectively accommodates AsMA's diverse online users;
Simplified content management and updating for AsMA's staff via Kentico's out-of-the-box functionality, such as revision control, workflow, and in-page editing; and
Enhanced online marketing, information distribution, and member engagement.