Aerospace Medical Association
2013 Silver Davey Award Winner - Website Redesign with Kentico CMS & IMPak AMS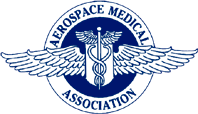 Background: 
As the largest professional society in aviation, space, and environmental medicine, the Aerospace Medical Association (AsMA) provides a forum for experts, such as medicine specialists, flight nurses, psychologists, etc., to share knowledge and research.
CMS & AMS Implementation & Integration
CMS Implementation
Help Desk Support
Information Architecture
Managed Private Cloud Hosting
Requirements Gathering
SEO
Visual Design
.NET
ISSI's IMPak AMS
Kentico CMS
Challenges:
To fully accommodate its large number of members and staff, both in the U.S. and abroad, AsMA needed:
A more appealing, user-friendly website that would be seamlessly integrated with its association management system (AMS)
A reliable hosting vendor to host the website and its back-end systems.
The new website to promote the organization's value as well as assist its users with membership registration, communications, and searches.
Goal:
AsMA needed a web design & development partner to help enhance its website's look, responsiveness, and interactivity with its worldwide members. Comprehensive integration with its IMPak AMS was also critical to the new website's success.
Solutions:
ATS collaborated closely with AsMA to:
Create a custom hosting environment for AsMA's IMPak AMS by migrating the production database and website to a secure virtual private server (VPS) in ATS' managed private cloud infrastructure;
Conduct a thorough discovery process to develop a compelling new visual design and information architecture for the website;
Implement the Kentico content management system (CMS) that allows for editor-friendly features and multiple content contributors from AsMA's staff and management; and
Integrate AsMA's IMPak AMS with the new website and enable the single-sign-on (SSO) feature for a seamless, centralized member access.
Results: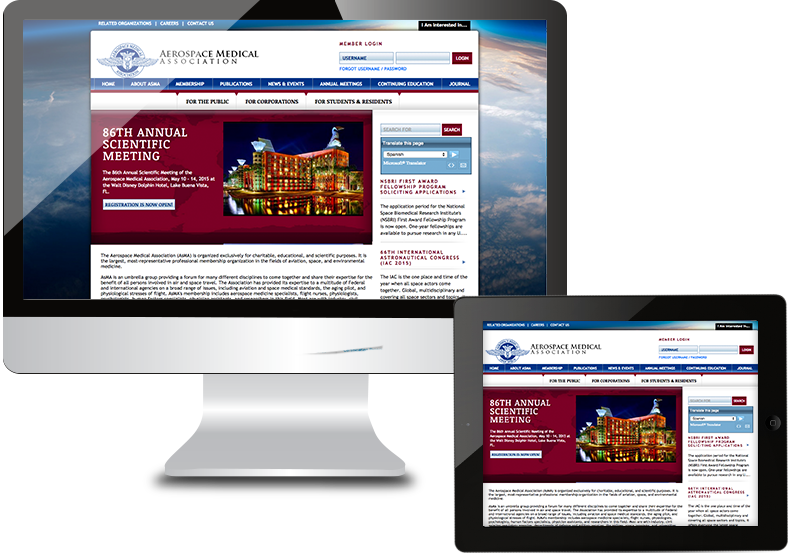 In 2013, AsMA's redesigned website was named a Silver Davey Award winner. The website brought:
A visually stunning and fully functional website that effectively accommodates AsMA's diverse online users;
Simplified content management and updating for AsMA's staff via Kentico's out-of-the-box functionality, such as revision control, workflow, and in-page editing; and
Enhanced online marketing, information distribution, and member engagement.
Working with ATS is a breath of fresh air. ATS takes our information security concerns seriously and advises us how to avoid potential pitfalls with both hardware and software. We are beyond thrilled with ATS and only wish we had selected them a year earlier.
ATS has been our trusted partner in recent upgrades we have made to our IT infrastructure and cyber security. Their account management, project management, and technical teams have all provided top-notch service, guiding us to make informed decisions, managing timelines for multiple projects, and most of all, listening to our needs and making recommendations based on our unique work environment. During the transitions, they have kept us operating smoothly and provided quick and helpful support through their Help Desk.
I just wanted to take a moment to reach out and thank you for the excellent service you and your team have provided with the hosted SEIM solution. AlienVault is great, but the real value comes from your partnership. The appliance would not do nearly as much for us without your monitoring and consulting services. You have always been on top of things and there for us whenever there is an incident. I feel confident in that our network is secure and I am able to report that our board and clients with full assurance.