An Overview of IT Solutions Designed for Financial Institutions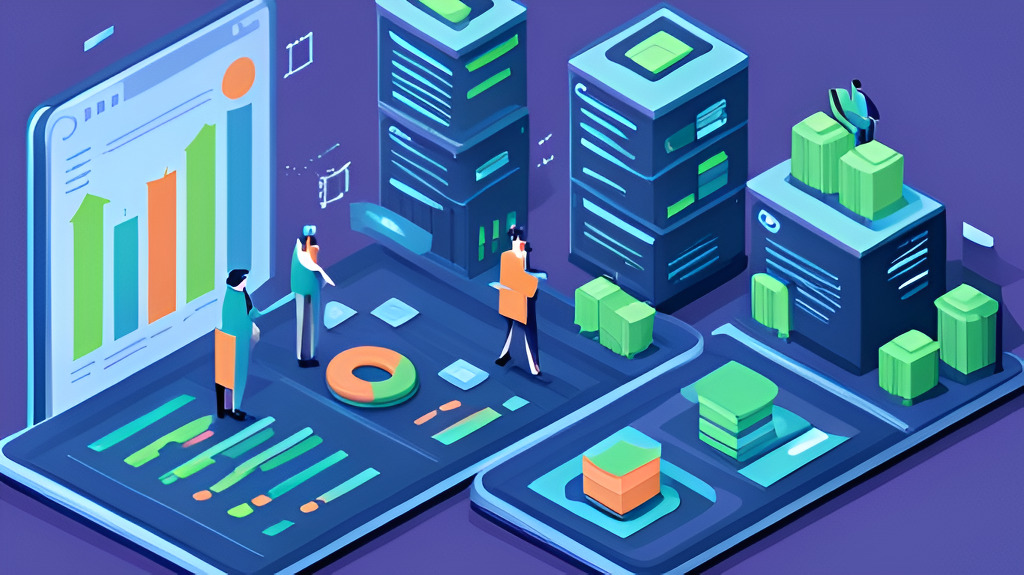 The role of technology in shaping operational efficiency, member experience, and regulatory compliance in the financial industry is undeniable.
IT solutions are no longer optional or a luxury; they are a prerequisite for credit unions seeking sustainable growth and steadfast digital security.
American Technology Services (ATS) is at the forefront of providing specialized IT managed services for financial institutions, helping them successfully navigate the myriad of technology options.
The Imperative for Specialized IT Solutions
The unique nature of the financial industry, coupled with the specific needs of credit unions, calls for tailored IT solutions based on budget and business requirements. Custom-fit IT services address key areas that impact credit union performance and growth.
Regulatory Compliance:

IT services personalized for financial institutions ensure compliance with regulations, safeguarding your operations and reputation.

Operational Efficiency:

Optimized IT infrastructure and services streamline your operations, reducing costs and increasing productivity.

Enhanced Member Experience:

Innovative technologies and thoughtful user experience (UX) enable you to provide superior digital experiences to your members, driving satisfaction and loyalty.
Understanding ATS's IT Solutions for Financial Institutions
ATS offers a comprehensive suite of IT services designed to address the unique and varying challenges and objectives of financial institutions.
Managed Services

: ATS collaborates with your IT staff to offer patch management, online backups, desktop support, a tiered help desk, and comprehensive IT-managed services. These services complement your in-house capabilities and alleviate the burden on your staff, allowing them to focus on strategic initiatives.




•

Technology Strategy & Consulting

: ATS provides expert guidance in fine-tuning your IT strategy, ensuring alignment with your long-term goals. We assist with IT project scoping, IT audit preparation, and technology conversions, helping your credit union stay competitive.
Embracing Digital Transformation with ATS
Digital transformation is necessary for credit unions to keep pace with changing member expectations and industry dynamics. ATS is your partner in this journey, providing essential services to facilitate a smooth transition.
Cloud Migration:

ATS supports the migration of your critical systems to secure cloud platforms such as Microsoft Azure and Office 365. We ensure the process aligns with regulatory requirements, minimizing risks and maximizing benefits.




•

Web & Application Development

: ATS offers a full range of web and application development services. From web strategy to content management and support, we help you deliver the best web and application experience to your members.
Prioritizing Security with ATS's Comprehensive Solutions
ATS offers advanced security services to protect your credit union's sensitive data and maintain trust with your members.
Network Infrastructure Assessment:

We perform a comprehensive network review, including network mapping and external penetration testing. This ensures your network is secure, compliant, and primed for optimal performance.


•

Comprehensive Security:

Our detailed risk assessments, including internal and external vulnerability testing, provide an in-depth understanding of your security posture. We offer continuous security monitoring, forensics, and secure storage of logs from critical devices to detect and mitigate threats early.
Guaranteeing High Availability and Compliance with ATS
ATS's managed cloud hosting and compliance services ensure your credit union's operations are uninterrupted and aligned with regulations.
Managed Hosting

: ATS's dedicated cloud hosting solutions are designed for high availability, ensuring your website, databases, critical applications, and file servers are always accessible to your members.




•

Compliance & Privacy:

ATS helps manage your organization's risk levels and protect the confidentiality, integrity, and availability of your information and information systems.
Realizing the Full Potential of IT with ATS
Managed IT services can significantly enhance the performance and growth potential of your credit union. ATS is dedicated to helping you realize this potential, providing expert guidance and custom-fit services aligning with your needs and goals.
Core Conversion & Project-based Work:

ATS offers project-based support for core migrations, software upgrades, office moves, and large-scale workstation replacements. Each project is meticulously planned and executed to minimize downtime and maximize efficiency.




•

Proactive Innovation:

As part of our commitment to your success, ATS continually explores and adopts industry-leading technologies. This proactive approach ensures that your credit union has the most effective and secure IT solutions.




•

Partnership and Collaboration:

ATS believes in partnering with our clients rather than simply providing services. We work closely with your team, understanding your needs, challenges, and goals to tailor our services accordingly.
The value of IT solutions designed specifically for financial institutions cannot be overstated. They are instrumental in ensuring your credit union navigates the rapid acceleration of technology and ensuing threats and opportunities with confidence, preparedness, and strategic insight.
As an expert provider of such solutions, ATS brings a unique blend of industry knowledge, technical expertise, and a client-centric approach. We are dedicated to helping your credit union leverage technology for growth, efficiency, and security, providing you the peace of mind to focus on serving your members better.